By carrying out several surveys over time, we have been able to solve a wide range of problems.
We always focus on four main points to conduct all of our researches: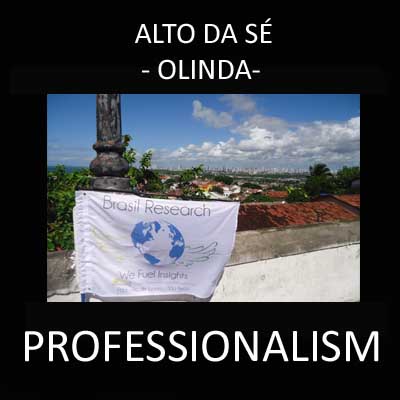 Professionalism
Having a professional and experienced team is the key to get high-quality studies.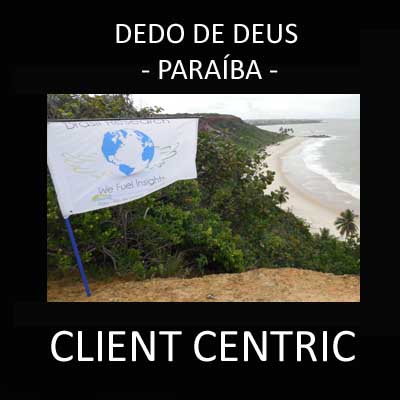 Passion
 It is the best fuel to produce the best results and make a difference in each study.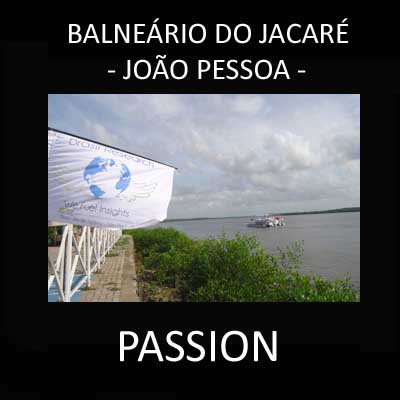 Client centric
Keeping in mind that the most important thing is the client. Their trust is our motivation to keep on working.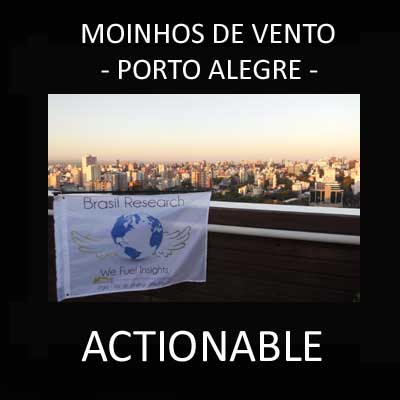 Actionable
We are committed to offering high-quality actionable results; that's why our clients choose us.
OUR MAIN RESEARCHES BY THEME
Here goes an overview of the main studies we carry out.
We take advantage of this presentation to immerse you in the Brazilian universe through some clichés that are part of the Brazilian consumer's life.
Market
 Knowing who the competitors are and the market is essential to succeeding. 
Brand
A key component to create differentiation in the mind of the customer
Customer
 Allows to understand attitudes, needs, motivations and behavior of the customers
Product
Is essential for effective product management at each stage of the life cycle.
Communication
 A key ingredient to enhancing product and service offerings for competitive advantage. 
Shopper
Helps to understand attitudes and behaviours of the consumer in the Point Of Sale
Public Perception
 Involves understanding human behaviour, every person perceives the world and approaches life differently.
B2B
Allows a better knowledge about business interactions and the process of selling products or services to other businesses
UNDERSTANDING MARKETS AND OPPORTUNITIES
Evaluating market segments is essential to market strategy development. Better targeting customers means smarter decisions.
Usage and Attitude – U&A
A usage and attitude (U&A) study involves research which aims to understand a market and identify growth opportunities by answering questions on whom to target, with what and how. This fundamental type of study is useful for identifying the linkages among usages behaviours and opinions. U&A »s typically are done in a very customized way depending on the business objectives. 
MARKET SIZING / MARKET SEGMENTATION / TYPOLOGIES
Market sizing is traditionally defined as estimating the number of buyers of a particular product, or users of a service. Market size can be viewed in terms of Total Available Market – TAM -, Served Available Market – SAM – and share of Market – SOM -. Once the data has been collected, it's possible to star structuring data by group or theme. Typology is the strategy for data analysis in group findings into distinct categories. All of the rooms we use are equipped with video streaming, allowing us to monitor and interact with our teams from anywhere.
The customer is the heart of the business. Customer researches focus on understanding their attitudes, needs, motivations, and behaviours.
CUSTOMER DECISION PROCESS
The Consumer or Buyer Decision-Making Process is the method used to identify and track the decision-making process of customers throughout their journey to buy. Its objective is to identify all the touchpoints and key buying factors resulting from the increase of product choices and digital channels. The companies have to adopt new ways of measuring consumer attitudes, brand performance, and the effectiveness of marketing investments across the whole process.
CUSTOMER PROFILING
The main objective is to obtain detailed information about a target market in order to identify its consumers. Consumer profiling enables companies to know their market and make decisions based on the perspective of the typical consumer. As a result, they can offer products and services that meet the needs and expectations of their target market more effectively, thus increasing their chances of success.
USER EXPERIENCE / UX
User research focuses on understanding user behaviours, needs, and motivations through observation techniques, task analysis, and other feedback methodologies. In fact, user research is often the first step of a UX design process. This involves the design of the entire process of acquiring and integrating the product, including aspects of branding, design, usability, and function.
Is an important way to gain a competitive advantage. It helps to understand the characteristics that are commonly referred to as differentiators of the company.
Brand image
Brand image represents the emotional aspects that identify the brand of a company or its products, and has a powerful impact on consumer buying behavior. It's an aggregate of beliefs, ideas, and impressions that a customer holds regarding the brand. A brand can be perceived differently by different customers. The main objective of Brand image research is to achieve competitive advantage through insight-based ideas and recommendations on products, services, or customer service strategies. This kind of research drives smarter decisions around target markets, pricing, positioning, distribution, partnerships, and so on.
Brand strategy
Brand strategy is a long-term plan for the development of a successful brand. The brand strategy affects all aspects of the company, and it is directly connected to consumer needs, emotions, and competitive environments. It allows our clients to define the right message to inspire confidence and loyalty in their customers.
BRAND AWARENESS AND PERCEPTION ASSESSMENTS
The purpose of brand awareness and perception assessments is to track changes in awareness and perceptions of an organization's brand, often in relation to competing brands. These assessments take place over an extended period of time to inform business strategy and marketing tactics.
BRAND IDENTITY
Brand identity is the visible elements of a brand, including color, design, and a brand's logo. It's the manner in which a company presents itself to the public and distinguishes the business in the mind of consumers. The goal of brand identity design is to tell the company's history in a way that creates loyalty, awareness, and excitement. 
BRAND CONTENT
Branded Content is a new marketing communication concept. This is content that does not involve traditional advertising. It may include articles, videos, podcasts, and even live content that brings relevant value to the consumer. The key is catching the attention of today's consumers and drive real engagement through content. Branded content can both entertain people and teach them something that results in better brand engagements than standard pre-roll content.
Product research gets to the consumer truth, which ensures better product performance and appeal.
SENSORY EVALUATION / ORGANOLEPTIC AND SNIFF TEST
Organoleptic properties are the aspects of food, water, or other substances that we experience via the five senses – including taste, sight, smell, touch, and hearing. The aim of the sensory testing is to describe the product. It's frequently used to measure consumers' reactions to consumable products like foods and cosmetics. It can also be used to gauge their reactions to anything in the retail realm, including retail environments and experiences. When planning a new retail concept, a company might use sensory analysis to see how shoppers react to the intensity and hue of the lighting in the new store concept.
PRODUCT TESTING / CONCEPT TESTING
Product testing is the process of measuring a product's performance, quality, and safety. It gives the target audience a range of options, then asks them to provide feedback on each one. Concept testing makes it possible to evaluate the appeal of a proposition or product and to which degree they fit the target market's needs and tastes. That is a good way to optimize and improve innovation.
PRODUCT DESIGN / NEW PRODUCT DEVELOPMENT
New product development – NPD – is the process of bringing a new product to the marketplace. Innovative businesses thrive by understanding what their market wants, making smart products improvements, and developing new products that meet and exceed their customers' expectations. 
TREND HUNTING / TREND SPOTTING / COOL HUNTING
It is a way to foresee trends and identify current market trends. Cool hunting is one of the most recent advances in trend analysis, and the main goal is to identify new products and services becoming popular. Trend spotters search for changes in mood and mindset that may have long-term effects on consumers' behavior and society.
Communication research is concerned with identifying, exploring, and measuring the factors that surround communication.
Advertising Research
The research is conducted to improve the efficiency of an advertisement. The research might focus on a particular advertisement or be conducted in general to measure the impact of advertising on consumers' behavior. The aim of advertising research is to better understand customers and their motivations, which enables the design of better ads that demonstrate why our clients' products meet their needs.
Pre-Test / Post Test
Turning an idea into reality involves risks. The pre-test phase of advertising research helps with that. The pre-test phase includes a detailed study of the brand and target audience. In that phase, we can see whether the idea will be accepted or rejected, and it also helps the agency to optimize the campaign. Then, a post-study is made in order to measure the outcome of the campaign and the ad's success. That helps to monitor the performance of the brand.
It's all about understanding what shoppers think and believe. It helps to optimize the shopper strategies.
SHOPPING BEHAVIOUR
It is an in-depth study of the influences and factors of the retail environment that shape consumers' perceptions and buying behaviors. It allows creating a complete view of the path to purchase, understanding shoppers' pre-store influences, trip missions, planning process, impulses, triggers, switching behavior; and, final conversion to purchase.
DISTRIBUTION CHANNEL RESEARCH / OMNICHANNEL
The increase in the variety of channel formats and the progression from single to multi, then to omnichannel, has made shopping and buying more convenient for consumers.  The first step in managing Multi- and Omni-channel distribution is to find the specific metrics to ensure a reliable analysis of the relationship between distribution and marketing objectives. Then, we analyze the consumer's journey to purchase online and offline in order to understand the processes that precede transactions.
PUBLIC PERCEPTION RESEARCH
Very useful for some projects, especially when we need a national representative sample.
It reflects public concerns, beliefs, and values. It's an important piece of the puzzle when trying to uncover what people really think.
Public Opinion Survey
It's a way to measure the opinions of a large population and outstands in various disciplines, including communication, political science, psychology, public policy, and sociology. Often, a specific time frame is particularly important for a study. Public opinion surveys are also used to examine people's attitudes and perceptions towards a brand.
B2B enterprises must understand their industries in great detail to succeed and remain competitive.
B2B MARKET ANALYSIS
B2B market analysis provide insights on customers, competitors, opportunities, and risks in a given sector. It supports broader strategic decisions such as entering a market or making investments. It looks at market size, growth rate, trends, competitors, profitability…Market research takes a closer look at target markets and customers.
EMPLOYEE SATISFACTION RESEARCH
Employee satisfaction survey allows us to listen to the workforce and understand how they feel about their company's leadership, work environment, training, and co-workers. The employee satisfaction survey is an effective tool to measure and maintain a positive culture in the organization. The satisfaction of employees is crucial to the efficiency of an organization, so it ought to know whether they are happy at work or not. Well-conducted surveys play a major role in the development of business overall.